Directory Search - National Association of Professional Pet Sitters
Search our member directory...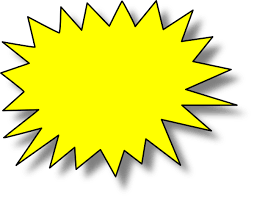 NAPPS encourages pet parents to check references on pet sitters prior to hiring. We also recommend reviewing the
Pet Parents
section of our website, for important tools, such as the Hiring a Pet Sitter, before interviewing or securing a pet sitter. You also may want to request a recent background check as well as proof of insurance and bonding during the interview.
The NAPPS certified logo signifies NAPPS member companies that have successfully completed the NAPPS certification examination.
The National Association of Professional Pet Sitters (NAPPS) is an educational organization and does not inspect nor police member businesses. Our Pet Sitter Locator Service information is provided simply as a courtesy and we assume no liability in making this contact information available to the general public. Users of this referral tool explicitly agree to hold NAPPS harmless from complaints, damages or actual loss incurred as a result of information or referrals obtained here. Pet parents seeking a professional pet sitter or other pet care provider bear sole responsibility for interviewing and verifying all of the credentials or any business representative whether they are located on the NAPPS website or elsewhere.
The Association does not endorse or indemnify any individual member or their business. Should a pet sitting client have any problems, disputes or questions regarding an Association Member, these should be taken up with the Association Member directly. The Association does not become involved in Association Member/client relationships or conflicts under any circumstances.
If you have come in contact with a pet sitter who claims to be a current member of the organization or displays a NAPPS logo but isn't on the locator, please contact our staff to confirm membership.
© 2019_NAPPS. The National Association of Professional Pet Sitters (NAPPS) membership list is strictly confidential and for the use of pet owners in search of a professional pet sitter or for members to locate other members. Solicitation of NAPPS members for any reason is strictly forbidden, except as approved by the Board of Directors. Failure to comply will result in loss of membership and violators are subject to prosecution under copyright law statutes.